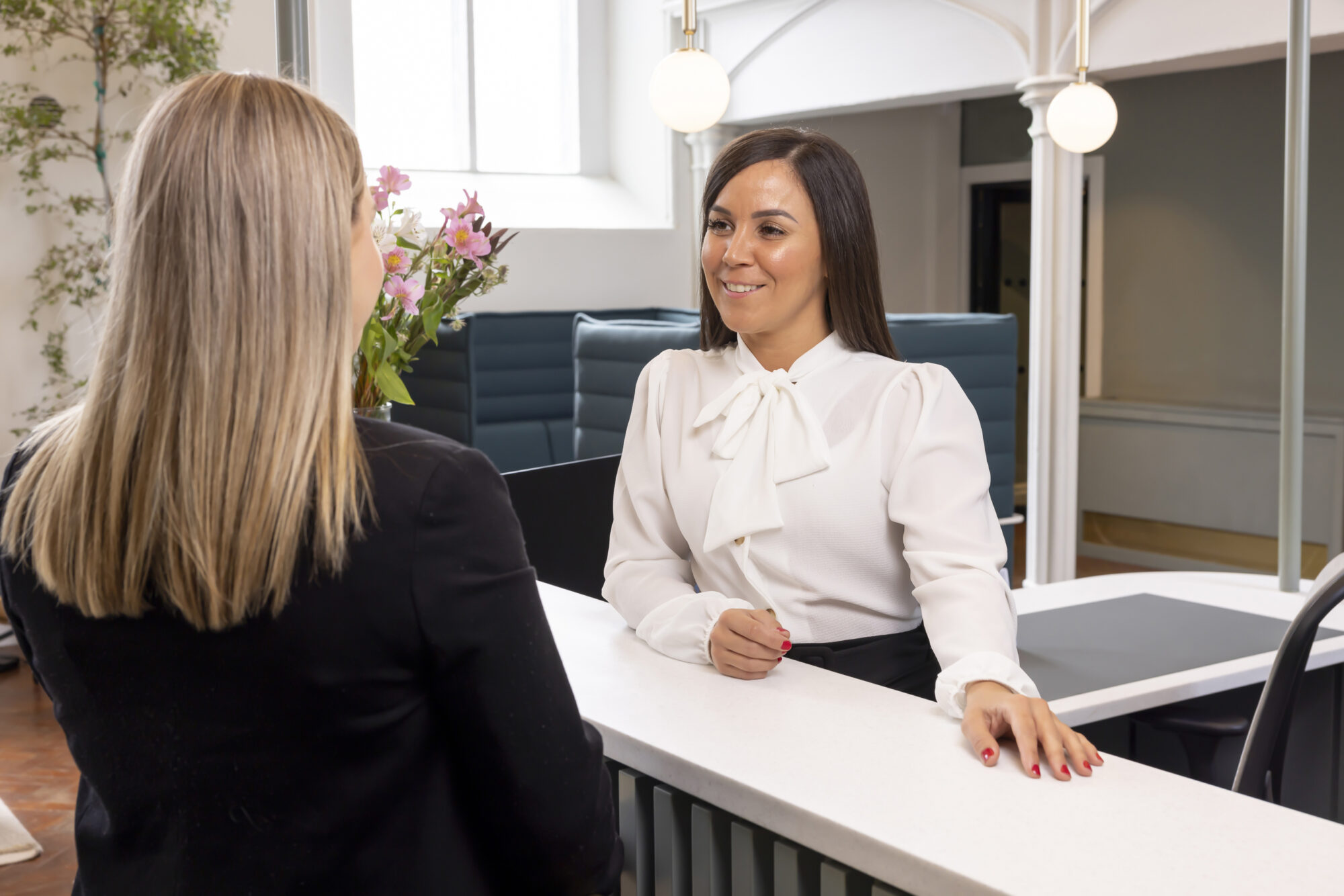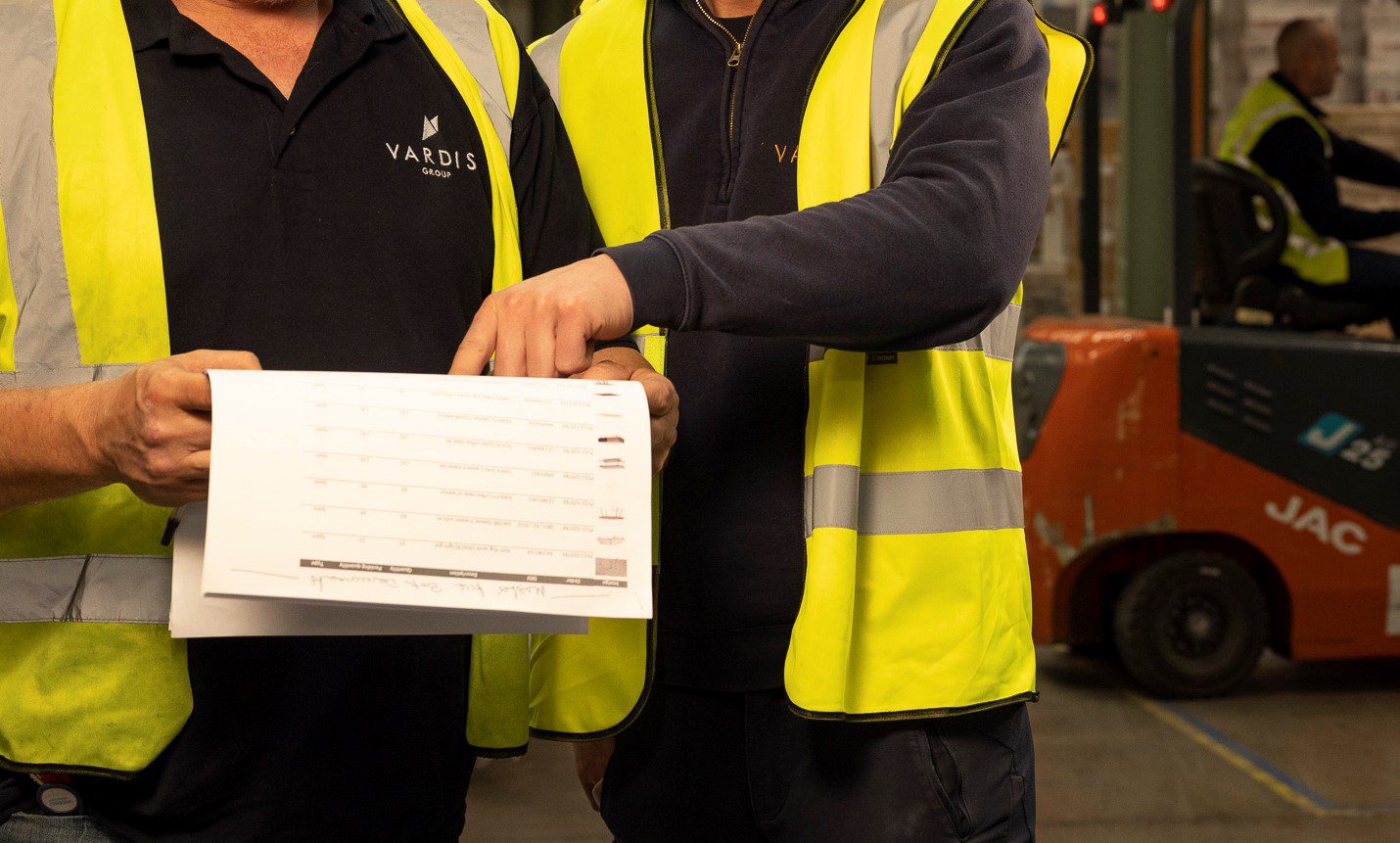 Work with us
Vardis Recruitment offers a range of specialised talent and recruitment services. Mostly specialising within the following several sectors, property development, interior design, security and cleaning. We present our services in:
CONTRACT HIRES | PERMANENT HIRES | INTERIM HIRES
Our mission is to source top talent and therefore contribute significant value to the working abilities of our clients, colleagues and candidates.
Our recruitment specialist works meticulously with each entity to understand your requirements and further to ensure that clients are provided with an exceptional service throughout the recruitment process.
Live Roles
Security
Security Officer
Job type: Permanent
Location: Tallaght
Salary: 12.50 per hour
Job reference no: 12
Date posted:
We are currently recruiting Security Officers for two of our sites located in Tallaght, Co. Dublin.
Key Purpose:
To manage and fulfil duties required. To protect our property, people and/or assets by providing security services in direct accordance with the sites instructions and any subsequent changes.
Key Responsibilities:
Fully complete all of the tasks and duties on site in line with policies, procedures, instructions and manuals.
Key duties include, but are not limited to:
Act as the first point of contact for security-related matters.
Preventing and detecting unauthorized entry.
Asset protection and prevention of loss and waste.
Management of keys.
Customer service/ provide assistance to employees and visitors in a courteous and professional manner.
To report, record and respond to incidents, accidents, H&S matters, and emergency situation.
To carry out various checks and patrols to promote safe and secure environment.
To support reception team after hours (incl. visitor management).
Provide assistance at functions/events.
Complete training relevant to the site and possess good working knowledge to fulfil the duties/task.
Address knowledge gaps to the line management.
Assist team members in managing day to day delivery of security services.
Look out for, act upon and/or report (potential) issue to the relevant party.
Wear the uniform correctly at all times; maintain a high level of personal presentation.
Key Requirements:
Must have a valid PSA licence
Good command of English language; fluent command of local language.
Computer literate.
Customer focused.
Excellent communication and organisation skills.
Pro-active approach, confidence to suggest and organise better ways of working.
Be fully flexible in relation to the hours and place of work.
Must have excellent verbal and written accuracy.
listening skills.
Benefits:
Life Assurance equal to one year's basic pay as per Employment Regulation Order (ERO)
Overtime as per the ERO
Sick Pay Scheme as per ERO
Bereavement payment, contract dependent
Minimum Shift/Duty Hours
Opportunities for fast progression
The Ideal Candidates will have their own transport.
please apply directly to this Ad as other forms of communication not requested will be ignored.
There is an immediate start requirement for the ideal candidate.
...
Vardis Warehouse
Warehouse Operative
Job type: Permanent
Location: Belgard House, Tallaght.
Salary: 40k
Job reference no: 11
Date posted:
Due to our constant expansion, Vardis Group are hiring for an experienced warehouse operative to join our team in Tallaght.
Role and Responsibilities:
Receiving of products which will include physical unloading, pallet build to agreed specification, WMS receipt, put away to location
Picking of products which will include, case picking, pallet picking, pallet wrapping, shipping and loading pallets
Checking for damaged or missing items
Keeping paperwork up to date
Working in a team environment
Cycle counting
Responsible for general warehouse duties
Responsible to maintain accuracy throughout all processes
Ensure the distribution centre is clear and ensure any potential hazards are dealt with quickly and efficiently
Requirements:
Forklift Licence
Excel skills
Manual handling is a plus
Can do attitude
What we offer:
Competitive rates
Genuine opportunities for career development
Benefits:
On-site parking
Monday to Friday Roster
Roster times:
7:30- 4:30
8:30-5:30
Job Type: Full-time
...
Vardis Property Management
Resident Engagement Manager / Concierge
Job type: Permanent
Location: Harolds Cross, Dublin.
Salary: 40k
Job reference no: 13
Date posted:
Vardis Group are seeking an enthusiastic person to carry out a full-time resident engagement manager and concierge type role dealing with a new residential development of 220 apartments in South Dublin.
Job Specification:
The role requires someone who is able to work independently on-site at the development, whilst working as part of a wider team that is responsible for managing and servicing the property and the people who live there. The candidate will have an ability to adapt, be reactive and make decisions in an environment that is designed to promote the high levels of professional service – to work colleagues, residents and service providers.
The person will be responsible for ensuring the smooth operation of the development in tandem with the block and property managers with a view to protecting the owner's investment in the property and endeavouring to ensure that residents have the best possible rental experience, consistently delivering the high levels of customer service.
Tasks:
The following tasks are indicative of the role but the list is not exhaustive;
· Working with the Block Managers and the Property Managers on a daily basis;
· Managing and developing concierge type services and offerings;
· Acting as Front of House/Reception;
· Promoting a high level of customer service and building relationships with residents, contractors and local area stakeholders (e.g. local businesses);
· Organising and promoting resident engagement and events – coordinating quotes and presenting them for review/approval; arranging third parties to attend for events (e.g. motivational speakers; chefs; children entertainers, clubs etc.);
· Coordinating and managing resident events, once approved;
· Create, contribute and monitor social forums on the approved software such as community notice board, running club, book club and other networking groups etc to promote interaction among residents
· Developing ideas for suggested events/ services & amenities on an ongoing basis;
· Updating residents via communication systems and via approved platforms for issues or events happening in the area and in the building;
· Updating residents events calendar on regular basis;
· Working to build a warm hospitable and active community;
· Facilitating access to apartments for third party / contractor requirements (with residents permission);
· Liaising with Block Management Agent for common area related matters and assisting them as required;
· Assisting with the CCTV requirements as required at the direction of the block manager;
· Liaising with residents and other relevant parties if issues arise; working with relevant third parties to address and helping to resolve or remedy any issues;
· Managing deliveries and their storage on behalf of residents;
· Managing bookings of any communal areas (e.g. amenity spaces);
· Addressing requirements of residents as they arise;
· Providing local knowledge to residents as required;
· If required, assisting with the arrival of new residents and move ins;
· Liaising with contractors related to the Property for maintenance or general upkeep;
· Managing & storing securely apartment keys and master keys;
· Working on the Client approved software systems and updating as relevant;
· Assisting with maintenance issues and troubleshooting for the apartments or common areas;
· Assisting with building issues and property management matters in cooperation with the Property Managers and the Block Managers;
· Participate in regular check ins with the Property Manager and Block Manager to share issues and resident feedback to drive resident satisfaction;
· Assist the Property Manager and Block Manager with inspections or review of common areas or arranging of inspection of the apartments as required;
· Liaising with & taking instruction from Company Managers on any Human Resource matters that arise;
· Managing the on-site team and training new team members;
· Provide feedback on improvements and amendments to the onsite set-up and services;
· Meeting the aspirations of the Company to provide a high level of service, creating a positive community, and welcoming feeling to the property.
Working Week
The role would entail 40 hours per week, Monday to Friday with the occasional Saturday shift involved. The candidate will require flexibility in relation to the hours worked and the role may involve covering other site Managers Holidays/days off in varies locations around Dublin.
The general hours for the on-site Resident Engagement Manager / Concierge service are as follows;
Monday – Friday: 8.30am – 7.30pm
Saturday: 10.00am – 7.30pm
Sunday: 10.00 – 2pm
For example, the mid-week hours for this role would generally be 8.30am – 5pm and there will be part-time staff to fulfil hours outside of this. Some days, for example, the hours could be from 11am – 7.30pm for this role.
Requirements
o Enthusiastic & motivated & professional
o Have experience in the hospitality industry – customer service in hotels; event management for hotels etc
o Have minimum 3 years customer service experience
o Ideally have experience managing a team
o Strong communication and negotiation skills
o Have fluency in written & oral English
o Proficiency in the standard Microsoft office suite including in particular MS Word and Excel
o Show confidence in dealing with people both in person and over the phone
o Ability to build long term relationships with residents
o Willingness to work hard and ability work on own initiative and attention to detail are essential
...
Vardis Interiors
Furniture Fitter
Job type: 1 Year - Potential for Permanency
Location: Dublin
Salary: 28000
Job reference no: 13
Date posted:
Vardis Group are currently recruiting for a furniture fitter/installer to join our Interiors Team based in Dublin.
Requirements:
Previous experience on site working is essential
Safe Pass
Manual Handling
Excellent Communication Skills
Team Orientated
Works under own Initiative
Ability to work anywhere in Dublin
Responsibilities:
Moving and installation of household furniture
Furniture assemblage
Placement of furniture
Correct Recycling of packaging
May need to assist in Warehouse for loading of trucks for site install
1 year contract with potential for permanent full time
40 hr working week – 8am – 5pm typically but needs to be flexible re start and finish time
Job Type: Full-time
...
Finance
Accounts Assistant
Job type: Permanent
Location: Dublin City Centre
Salary:
Job reference no: 11
Date posted:
Marlet Property Group, one of Ireland's largest property developers, have an excellent opportunity for a motivated Accounts Assistant to join their finance team.
Position Title
Accounts Assistant
Key Responsibilities
The successful candidate's duties will include:
Accounts Payable function – management of vendors and AP across multiple entities, including:
Processing supplier invoices
Complying with the company purchase order policy
Liaising with management for invoice approvals
Managing supplier payments in line with company policy
Dealing with supplier queries
Preparation of bank reconciliations
Accounts Receivable function – relates to fewer entities within the group
Managing accounts from the debtors ledger
Issuing statements of accounts
Dealing with customers queries
Reporting to management on customer aging
Preparation of month end reconciliations and reporting, including creditor reconciliations
Assisting with the financial month-end and year-end processes
Assisting with the year-end audit and related queries
Assisting the implementation and maintenance of appropriate systems and internal controls
Dealing with general finance related queries and supporting other members of the finance team
Other ongoing ad-hoc projects and tasks as they arise
Key Responsibilities:
2+ years experience in a similar role
Ability to work effectively both on your own and within a team
Ability to demonstrate excellent attention to detail and organisation, good judgement showing logical decision-making and have a hands-on approach
 Ability to work quickly and accurately under pressure
Self-motivated and self-driven, and a self-starter looking to add real value to the role
Excellent communication skills, with fluency in written and spoken English essential
Proficient in the use of Microsoft Office, with good excel skills
Proficient in the use of accounting software (Sage 50 experience an advantage but not essential)
Industry experience preferred but not essential
This role reports to the Financial Controller
...
Construction
Construction Project Manager – Handover Stage / Finishing Foreman
Job type: Permanent
Location: Dublin City Centre
Salary:
Job reference no: 12
Date posted:
One of our clients are currently recruiting for an experienced Project Manager/Finishing Foreman with previous experience in the handover stage of delivery of residential projects to join our Development Team reporting to the Head of Development.
The Project Manager will manage the provision of finishing/snagging services by the contractor and design team to ensure snags are closed out within an acceptable timeline and to the requisite standard.
The role will be based between site in Dublin City Centre and our head office in Dublin 2.
Key Responsibilities
Responsible for the successful close out of all snags on projects in a timely manner.
Leading and facilitating the overall cross-functional project team and contractor to ensure a seamless handover to the operational team.
Preparing project plans/schedules of works and ensuring contractor and design team adherence to agreed programmes for closeout process to works on multiple projects.
Responsible for the ongoing management of all site activities at the final stage of projects predominantly at snagging stage including quality, environmental, health and safety issues
Experience/Qualifications
10+ years experience.
Previous relevant experience with a Property Developer is preferred.
Previous successful delivery of final stages of residential projects and hands-on experience working in a fast-paced environment managing multiple live development projects.
Excellent written and verbal communication skills.
Proficient in Microsoft Office and Microsoft Project and/or Primavera.
Ability to work under pressure and to tight deadlines.
Benefits
Competitive salary and bonus structure based on experience.
Access to the companies benefit schemes including contributory pension, full health care and other benefits.
Training, personnel development plan and professional membership fees will be encouraged and provided for.
...
Construction
Quantity Surveyor
Job type: Permanent
Location: Dublin
Salary:
Job reference no: 16
Date posted:
Vardis Group have an exciting job opening for a Quantity Surveyor with 5+ years experience to join the organisation!
Vardis Group undertake projects which include interior fit outs, large bulk procurement projects, tendering for security and cleaning contracts and general building works. The role will be varied and fully supported by the project managers. You will be required to report to the group Managing Director.
The role will be based around but not limited to the Greater Dublin area of Tallaght, Dublin 24
Key Responsibilities
Monitoring cash flow as per predetermined project expenditure and project budgets
Prepare accurate cost analysis based on drawings, estimates, materials required and labour involved
Liaise systematically with both internal and external project stakeholders
Prepare variations and progress claims
Track and manage contracts and associated budgets.
Review proposed changes in design to assess the effect on project budget and schedule
Actively consulting with clients, vendors, project managers and managing director to discuss costs
Monitor the progress of the project, agree interim payments and negotiate final accounts
Preparing events of compensation
Experience/Qualifications
Relevant Third level Degree in Quantity Surveying
5+ years' experience preferably with a main contractor
Previous projects experience on Construction/Civil Engineering projects is preferred
Chartered or working towards chartership
Excellent interpersonal and communication skills required
Excellent IT skills
Ability to work well within a team and to collaborate with others.
Proficient organisational skills
Working at Vardis
Vardis prides itself on its people; a first class professional team who strive to deliver exemplary outsourced property services. This role is ideal for a team player who thrives in a dynamic fast paced environment.
Benefits
Competitive salary based on experience
Access to the companies benefit schemes including contributory pension, full health care and other benefits
...
Interiors
Interior Designer
Job type: Permanent
Location: Dublin
Salary:
Job reference no: 21
Date posted:
Job Description:
Our client is looking for the right candidate to join their expanding team, taking up the exciting new role of an Interior designer. The successful candidate will manage full fit out projects from inception to completion.
The ideal candidate will have excellent creative thinking skills and be able to create designs based on conversations with a client. The candidate should be confident communicating regularly with the client in order to assess their needs and be able to adjust a given approach based on feedback. The candidate should maintain familiarity with the interior design landscape and trends in order to provide the best ideas for clients.
What will you be working on?
• Assisting with projects from inception to completion along with the space planning of all new schemes (Guest Rooms, FOH etc).
• Preparing design presentations, Prepare 3D and 2D hand-drawn sketches, renders and diagrams
• 3D and 2D software-drawn sketches, renders and diagrams
• Preparing finishes, materials, and design packages
• Developing design scheme information for the pre-construction stages
• Liaising and coordinating with internal and external colleagues and contacts.
• Creating FF&E packages, and effectively communicating with our suppliers.
• Liaising and coordinating with internal Project Fit Out Manager and MD and assisting with FF&E specifications
• Tendering for new projects
All about you:
• You'll have 3+ years' experience and be motivated to achieve the highest quality output of design and documentation needed for the execution of multiple projects running simultaneously.
• You will be highly creative, a problem solver, have excellent communication skills, self-motivated, and thrive working as a member of a team
• You should present strong spatial awareness, and space planning skills
Experience and Qualifications:
• Bachelor's degree in Interior Architecture, or Interior Design.
• Proficient in AutoCad, Sketchup, Adobe Photoshop, InDesign & Microsoft Excel
• Strong technical understanding of joinery detailing and construction
• Understand the design phases and what information is required at each stage
• Strong concept generation ability.
• Knowledge of Irish, UK, and EU building regulations and design standards.
• Demonstrate experience in selecting and preparing bespoke FF&E Schedules
• Ability to work within project budgets and deadlines
• Accuracy and attention to detail
• Previous success taking projects through to completion stage
• Excellent communication, interpersonal and presentation skills
• Experience working on site
• Safe pass and Manual handling is a bonus
Responsibilities
Create attractive designs and layouts for various projects
Meet with client in order to understand the client's objectives and desires
Communicate effectively with client, vendors and team in order to address client's needs
Prepare presentations (3D, 2D,mock-ups and renderings) for clients
Create quotes for clients and ensure full workflow is followed
Maintain industry knowledge in order to stay relevant
...
Maintenance
Landscaper
Job type: Permanent
Location: Dublin
Salary:
Job reference no: 20
Date posted:
Job description
Vardis Group is seeking a Caretaker/Landscaper for 3 days a week in a new development Adamstown, Lucan.
For the right candidate we will have full time work in other areas of the business based from Tallaght (general operative, furniture installation, warehouse)
Key Responsibilities & Tasks:
Clean the interior and exterior of buildings to ensure high standard of cleanliness and hygiene is kept.
Completing and submitting associated paperwork and reports
Compliance with all Health & Safety procedures.
Cutting Grass
Minor paint jobs
Essential:
1-year previous experience in similar role.(preferred)
Flexibility in shift work.
Awareness of Health & Safety standards and procedures.
Ability to work independently, with minimal supervision as well as the ability to work as part of a team.
Be in good physical health to complete all tasks associated with the role (a full medical examination will be carried out).
High attention to detail.
General Safety Responsibilities:
To act in a manner as to ensure the health, safety, welfare, environment and fire safety of yourself and others in the organisation as well as any clients and visitors.
Ensure that you and any guests to any company premises understand emergency and evacuation arrangements.
Ensure your working environment is maintained in a safe and tidy condition. To act proactively in identifying and any unsafe practices or safety risks in the organisation and reporting these through the appropriate channels.
Ensure adherence to all Vardis Group company policies and procedures
...
Our guarantee
Our chosen techniques of recruitment have been adopted and approved within the industries standard, but it is important to note that our human component differentiates us. As a candidate your career aspirations are understood and further closely aligned with the needs of our client to generate a successful outcome for each party.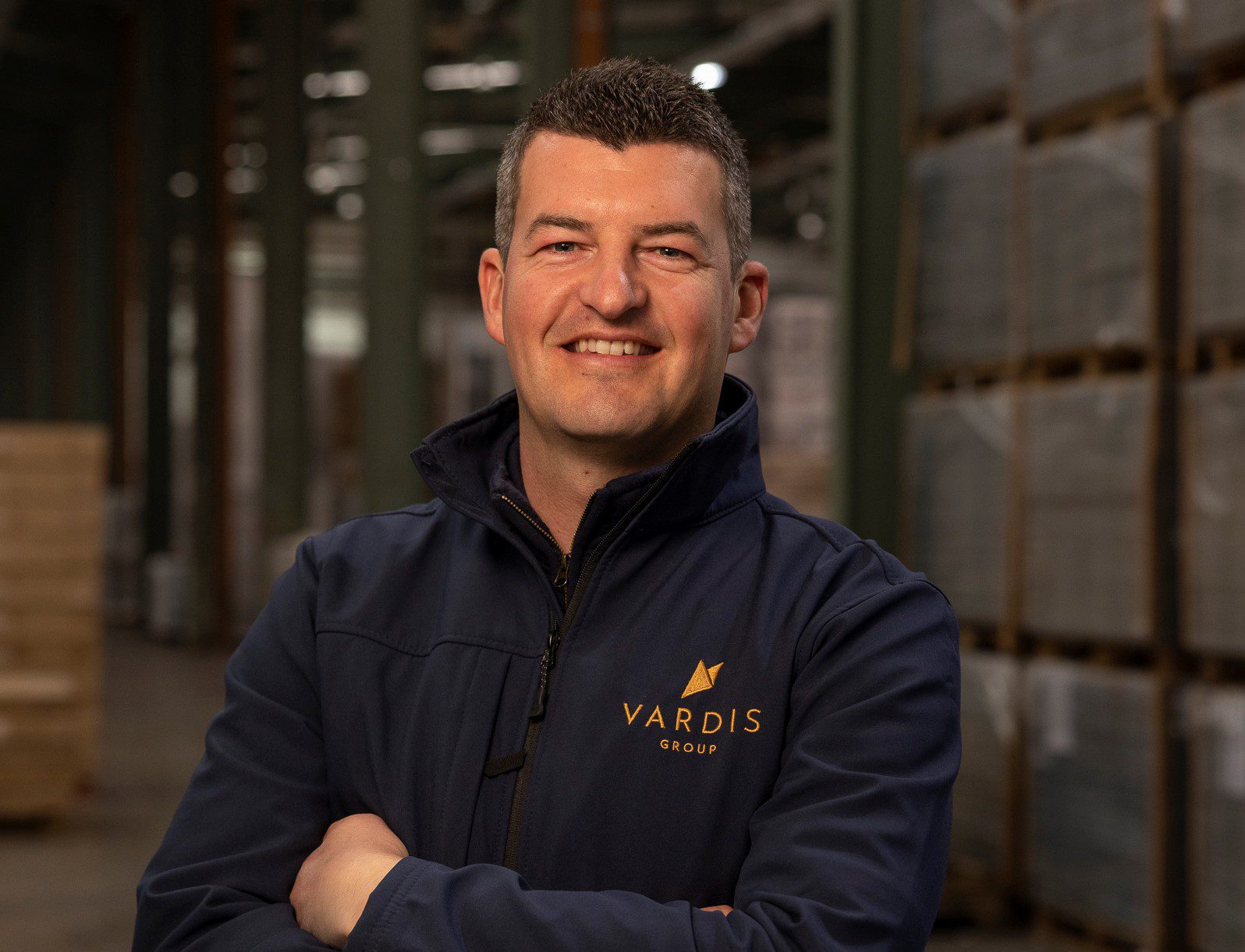 Get in touch
Contact Vardis today to discuss all of your property and recruitment needs. We'd love to hear from you.