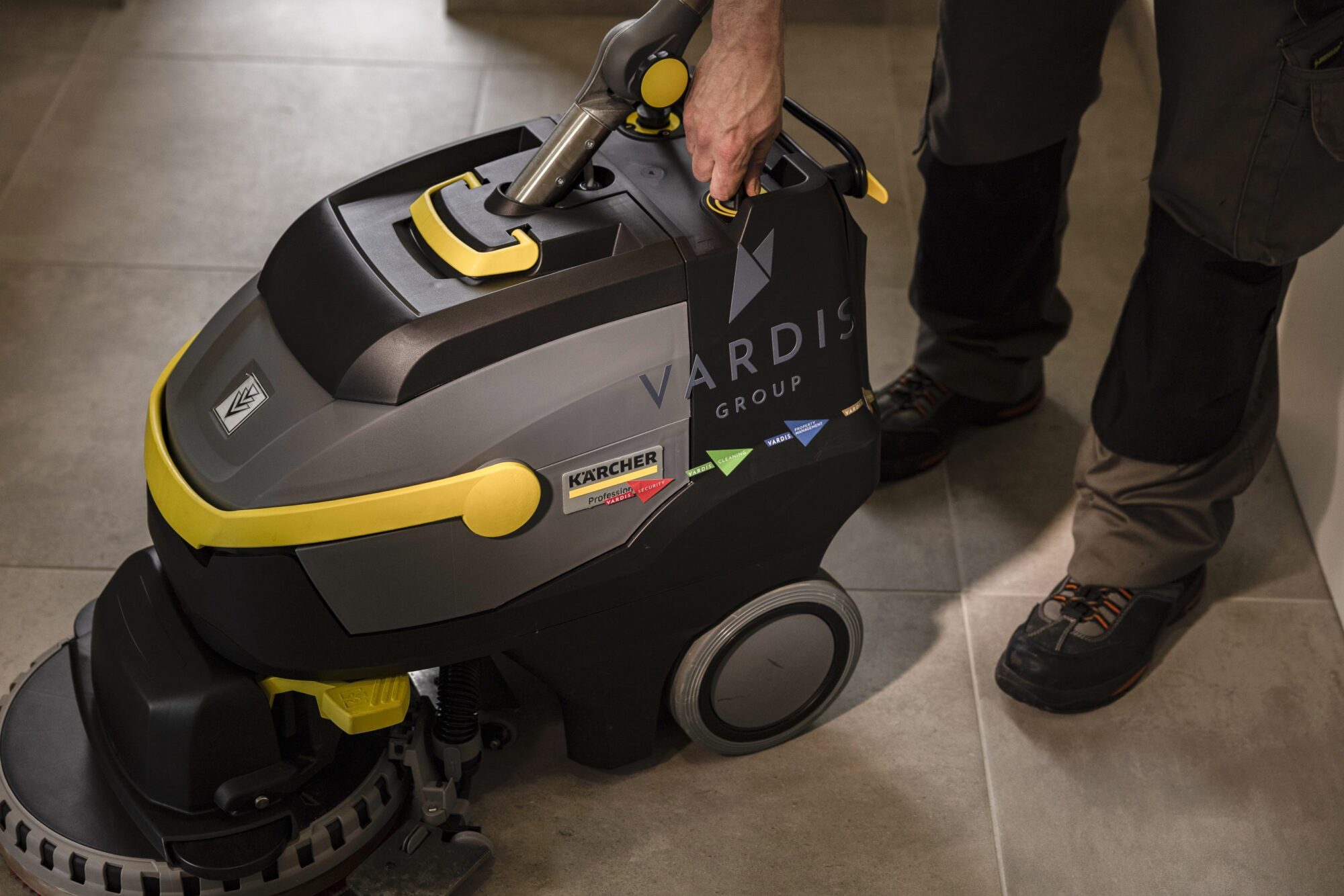 Tailored cleaning services
We specialise in Facility Services, Property Support Services and our core service Contract Cleaning. From office cleaning to school cleaning, shopping centre cleaning, and even landscaping tidy-ups, we do it all for your company.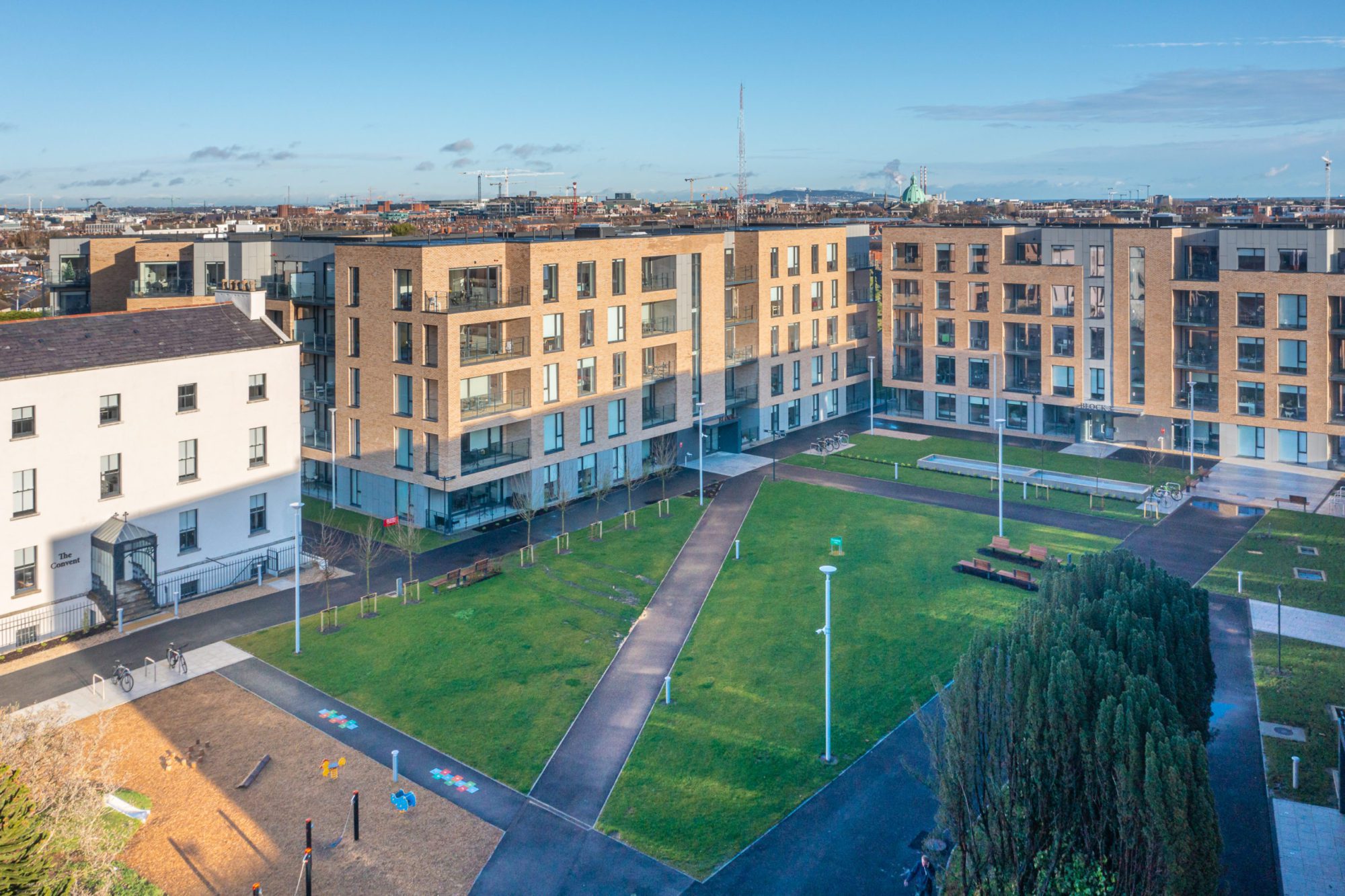 Keeping our conscience clean with environmentally friendly cleaning services
We love our planet and want to preserve it for future generations to enjoy. We are constantly challenging our teams to find sustainable solutions to reduce our carbon footprint.
Our Services
Daily cleaning for office, residential & private homes
Flexible commercial and office cleaning services around the country. As established commercial cleaners, we offer a full range of cleaning services including once off deep cleans, regular domestic cleaning. end of tenancy clean and commercial office cleaning.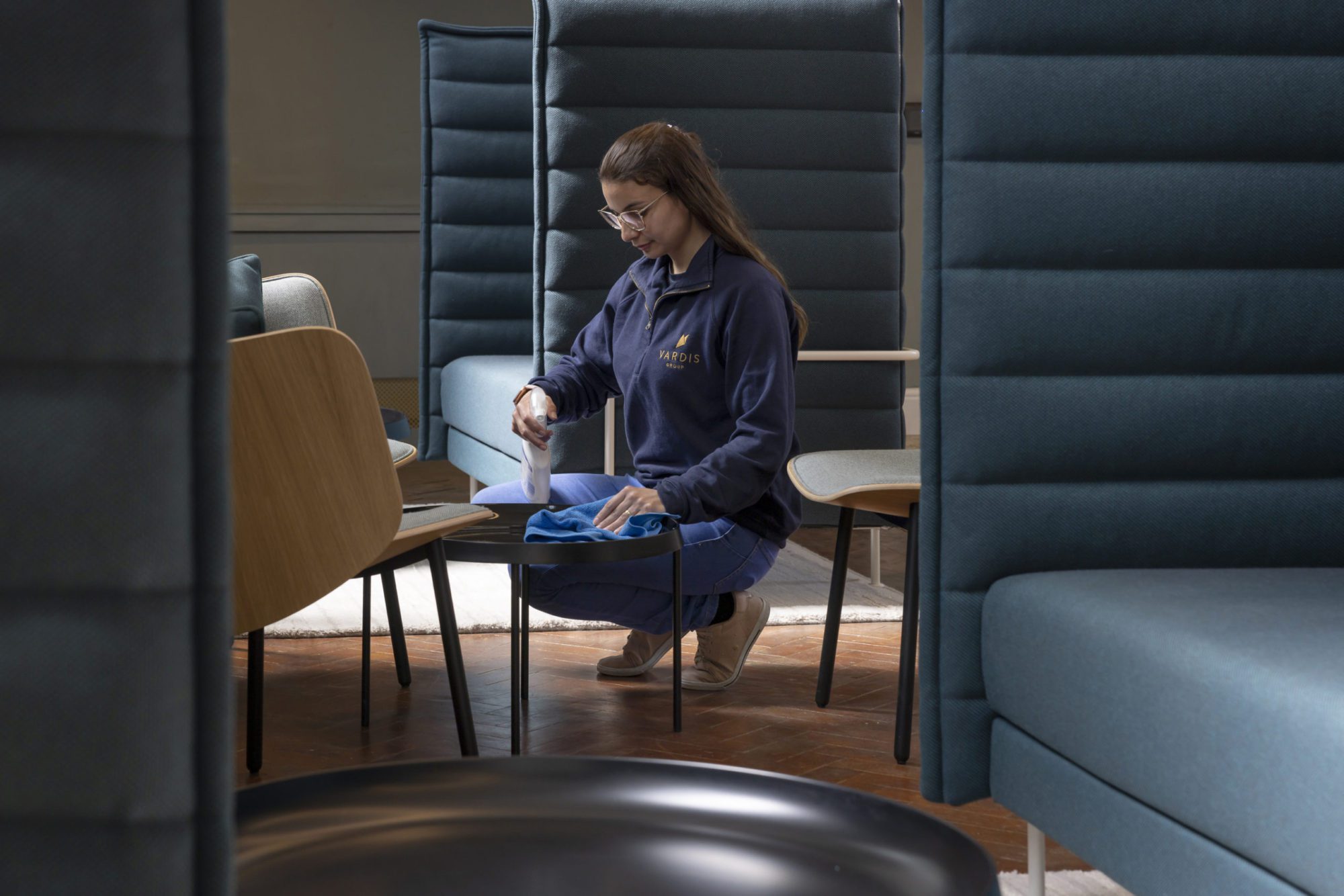 Window cleaning (including reach & wash system)
We use a high reach water fed pole system and pure de-ionised water for cleaning windows. This process will leave your windows spotless every time they are cleaned.
This is now the preferred method of window cleaning for professional window cleaners. The equipment we use consists of a lightweight extendable pole that feeds purified water pumped through a brush head with soft bristles that is perfect for removing dirt and smears on the window glass.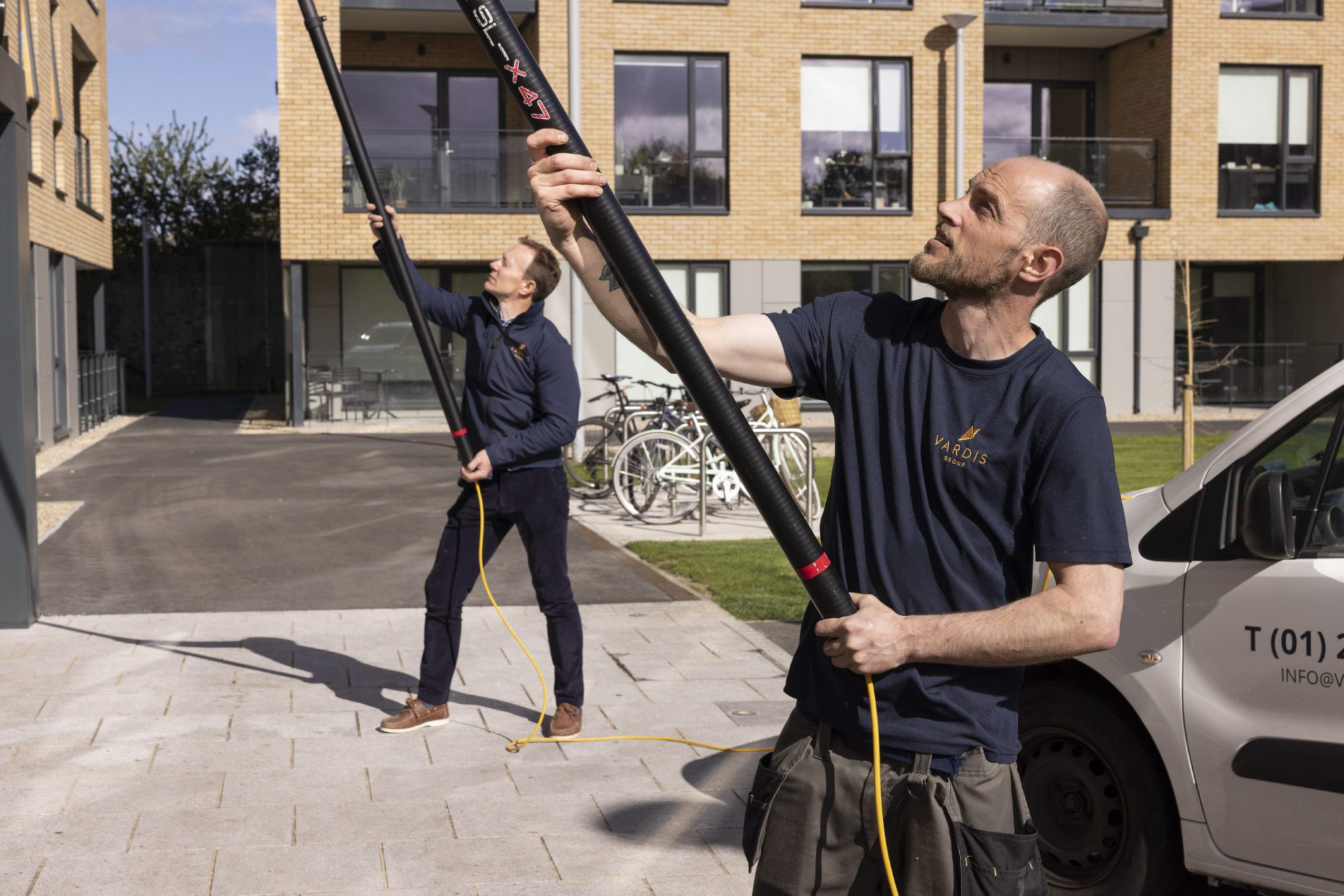 Carpet & tile cleaning
Our floor cleaning machines cover every aspect of floor cleaning whether vacuuming, dusting, washing, scrubbing, drying or a combination of all for indoors or outdoors.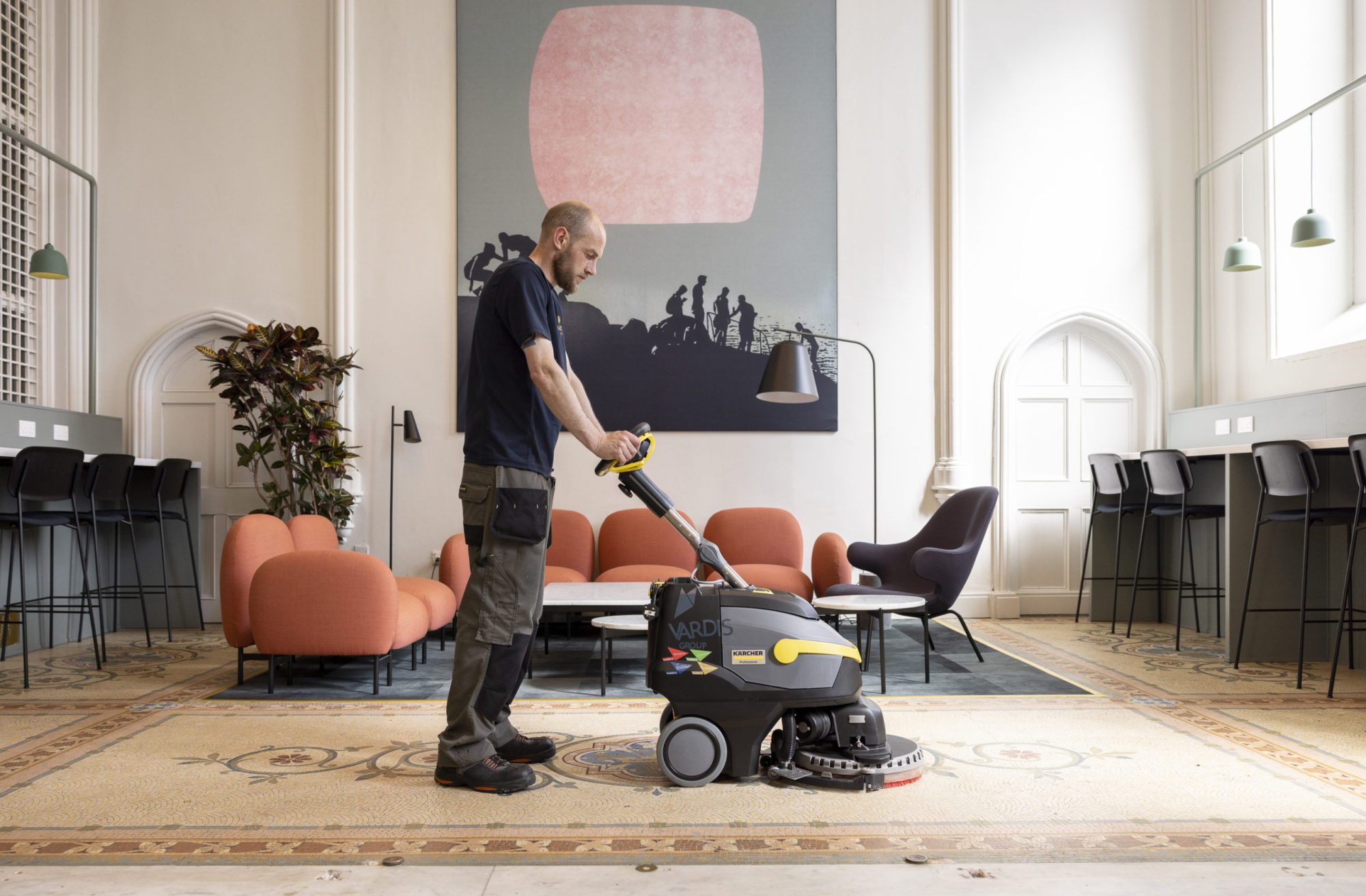 Solar Panel Cleaning Service
A solar panel cleaning service that is designed to maximise functionality, energy efficiency and output for your panel array.
Solar panel cleaning is now a crucial part of maintaining a solar panel array. Having dirty solar panels can severely dent your ROI time. By having clean solar panels, more light hits the solar cells meaning more generation which in turn means your panels output is reduced therefore hindering you from achieving your energy saving targets.
We offer a complete solar panel cleaning service. In cases of bird dropping strikes, lichen growth, dust clouds due to building works or previously unnoticed dirt build up on solar panels, this is a useful part of our service which will see your solar panels instantly increase their output.
Keeping these assets clean and at maximum strength is critical and we are here to ensure that they are maintained to the highest standard.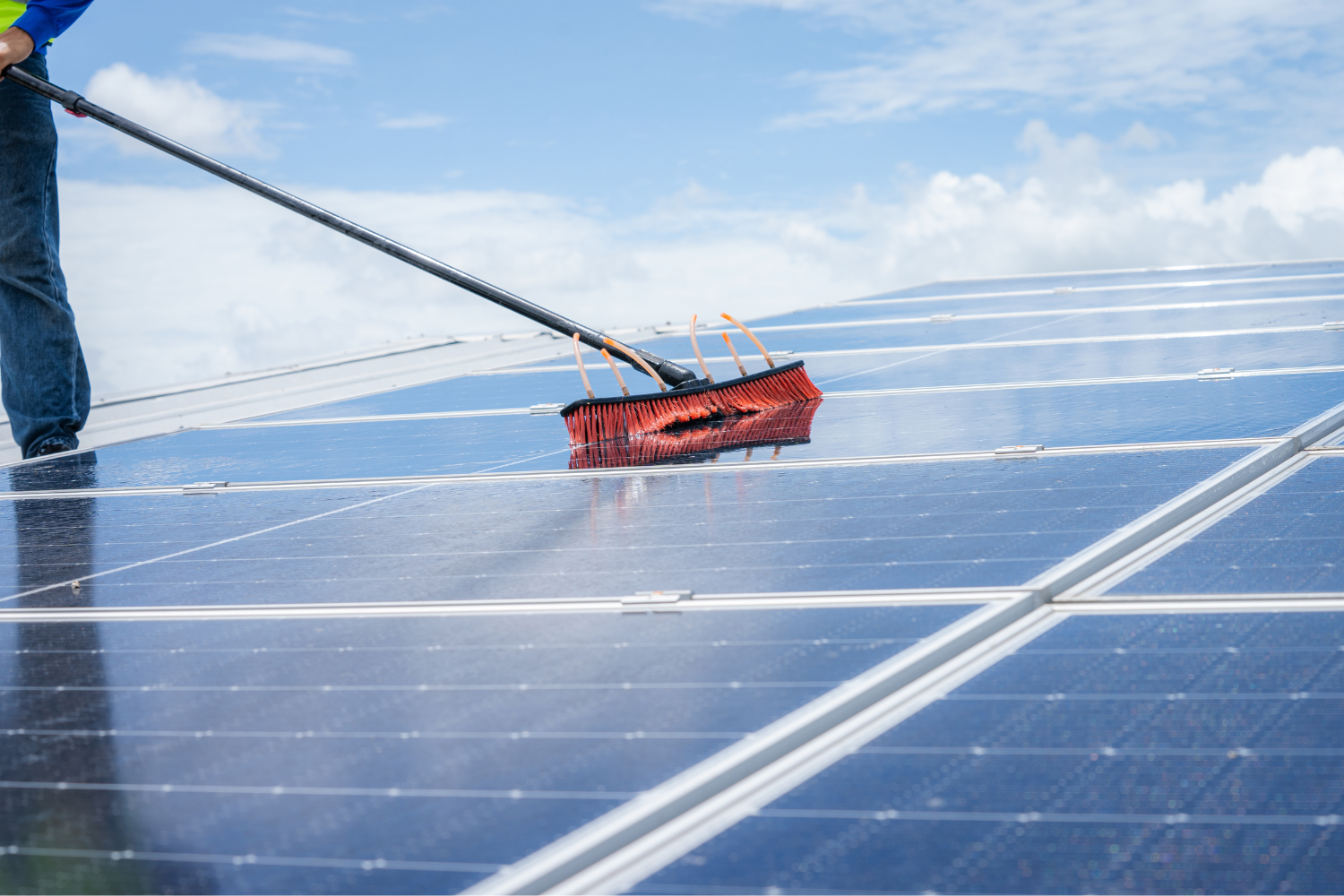 Retail park cleaning and landscaping
Vardis aim to always meet our clients specific requirements. This enables us to successfully supply service contracts to a range of both residential and commercial sectors including Retail and the Block Management sectors.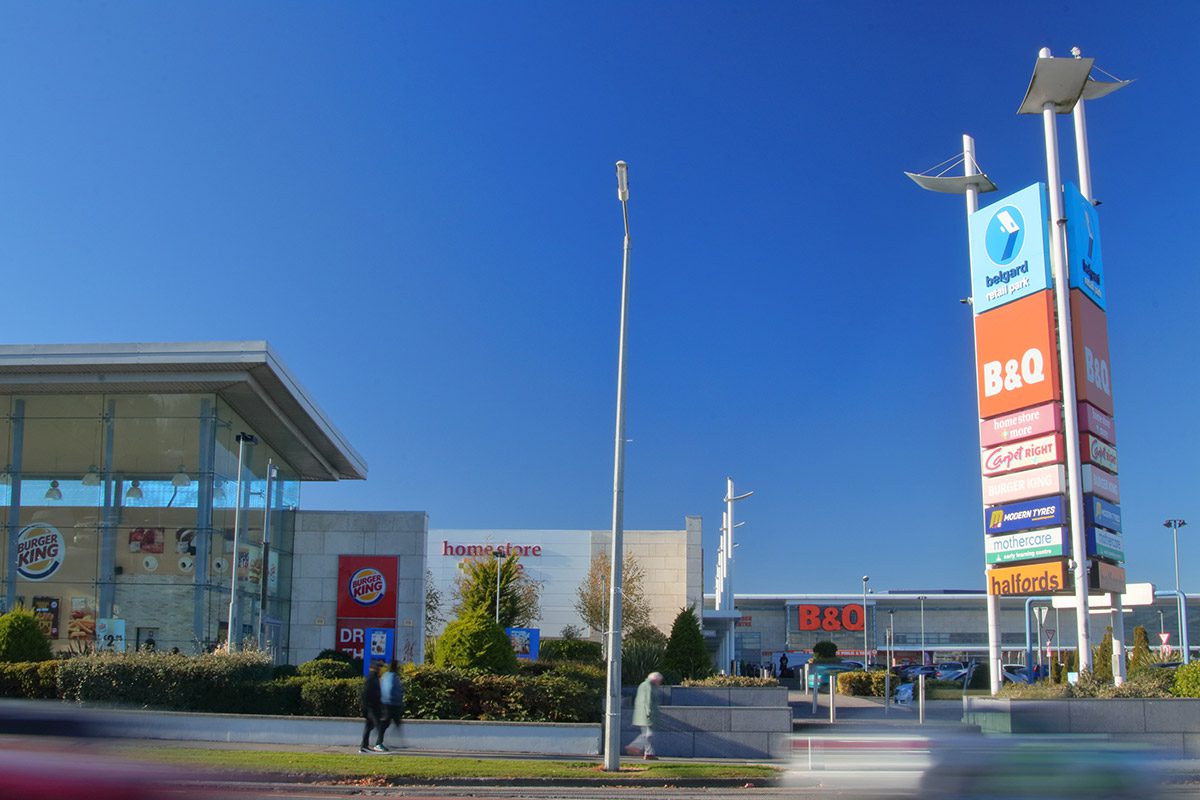 Our Portfolio
St Clare's Park PRS Cleaning
Full cleaning services for all common areas, amenities and windows.
Vardis completed the fit-out of 220 apartments in South Dublin. The residents' amenities are in the original church which has been extensively refurbished making the amenity space unique compared to anything else currently in the market and features gym, media room and common areas. Full property management services are also provided including on-site concierge and cleaning.
Interior Cleaning

External Cleaning

Landscaping

Window Washing
BELGARD RETAIL PARK
Retail park cleaning services
Belgard Retail Park, is regarded as one of the foremost retail parks in County Dublin. The development currently extends to 12,728sq m (137,000sq ft) with 482 car parking spaces. Vardis is delivering full on-site security services, exterior cleaning, landscaping and property management.
External Cleaning

Landscaping

Property Management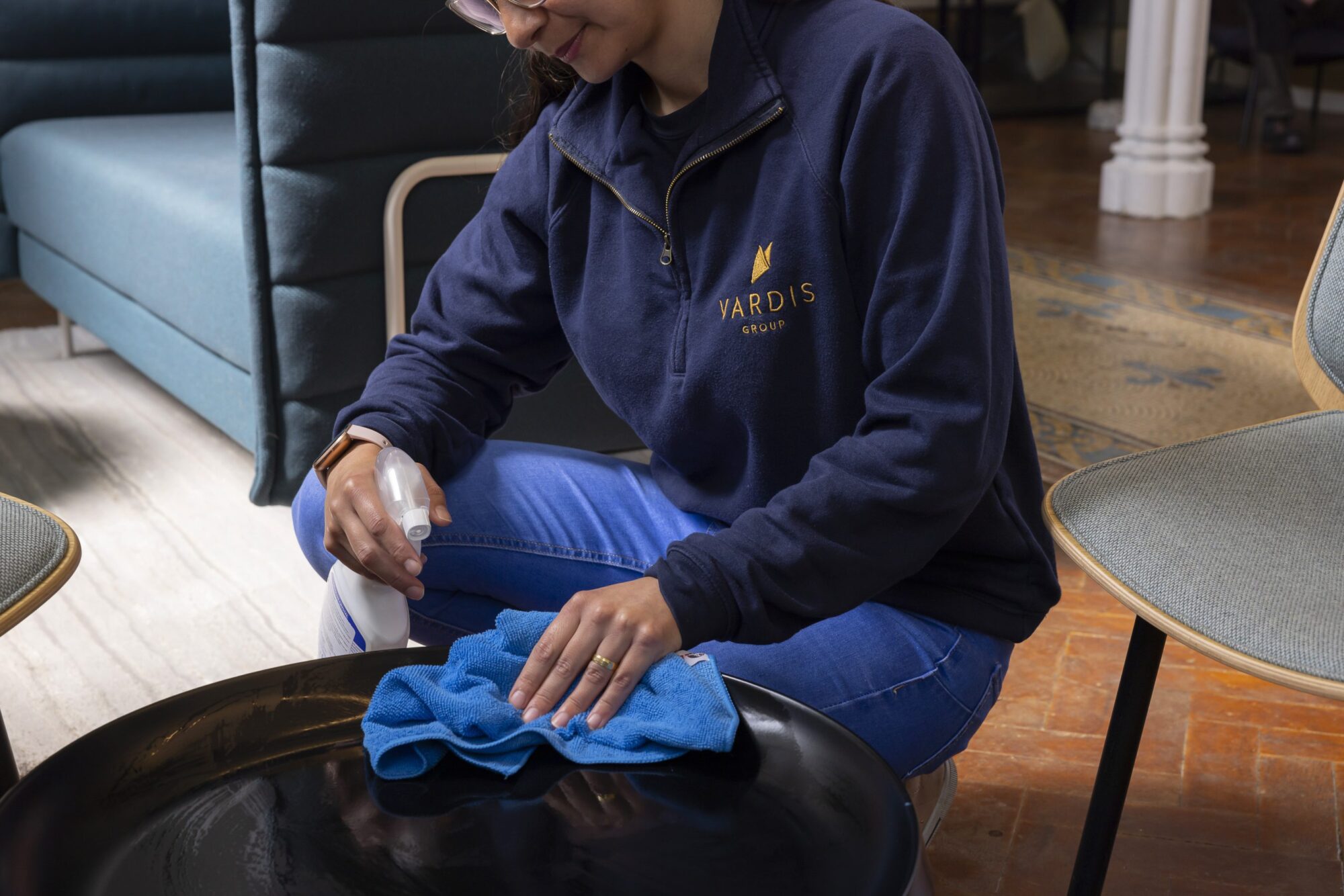 Our people
We work with the best talent & we invest heavily in our teams training to help them grow to their full potential and become an integral part of the Vardis family. We believe one of our core strengths is our people – without them we would not be able to give the best-in-class service that we give to our clients.
We aim to provide the best service, and we aim to be the best employer in the sector. If you're interested in working with us, check out our recruitment page at the link below.
Contact Us
Contact Vardis today to discuss all of your property and recruitment needs. We'd love to hear from you.