Quality is not an act, it is a habit….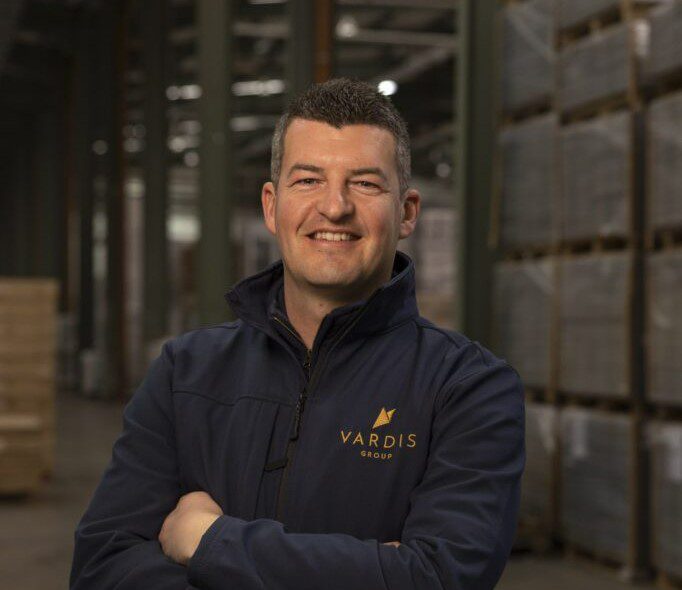 𝐍𝐚𝐦𝐞:
Philip Martin
𝐂𝐨𝐦𝐩𝐚𝐧𝐲 𝐑𝐨𝐥𝐞:
Group Managing Director
𝐅𝐚𝐯𝐨𝐮𝐫𝐢𝐭𝐞 𝐐𝐮𝐨𝐭𝐞:
Quality is not an act, it is a habit….
Aristotle
𝐓𝐞𝐥𝐥 𝐮𝐬 𝐚𝐛𝐨𝐮𝐭 𝐲𝐨𝐮𝐫 𝐛𝐚𝐜𝐤𝐠𝐫𝐨𝐮𝐧𝐝:
Wicklow man so rarely visit Croke Park!!
Two kids (Abi & Alex), married to wonderful Lesley-Ann.
Golf fanatic so I can be found wandering golf courses on the weekends in search for my lost golf ball!!
𝐖𝐡𝐚𝐭 𝐝𝐨 𝐲𝐨𝐮 𝐝𝐨 𝐚𝐭 𝐕𝐚𝐫𝐝𝐢𝐬 𝐆𝐫𝐨𝐮𝐩:
I work with the various department managers to ensure the continued growth of the business.
𝐖𝐡𝐚𝐭'𝐬 𝐲𝐨𝐮𝐫 𝐟𝐚𝐯𝐨𝐮𝐫𝐢𝐭𝐞 𝐭𝐡𝐢𝐧𝐠 𝐚𝐛𝐨𝐮𝐭 𝐲𝐨𝐮𝐫 𝐣𝐨𝐛:
As the business grows, its exciting to see the blend of new employees bringing energy and ideas to the market place.
Its also extremely rewarding to sit down with our clients in construction, cleaning, security, interiors, property management etc. to understand their vision and how Vardis Group can help them achieve their goals.
𝐋𝐨𝐨𝐤𝐢𝐧𝐠 𝐟𝐨𝐫𝐰𝐚𝐫𝐝 𝐭𝐨 𝐧𝐞𝐱𝐭 𝐰𝐞𝐞𝐤𝐬 𝐌𝐓𝐓 𝐞𝐩𝐢𝐬𝐨𝐝𝐞!