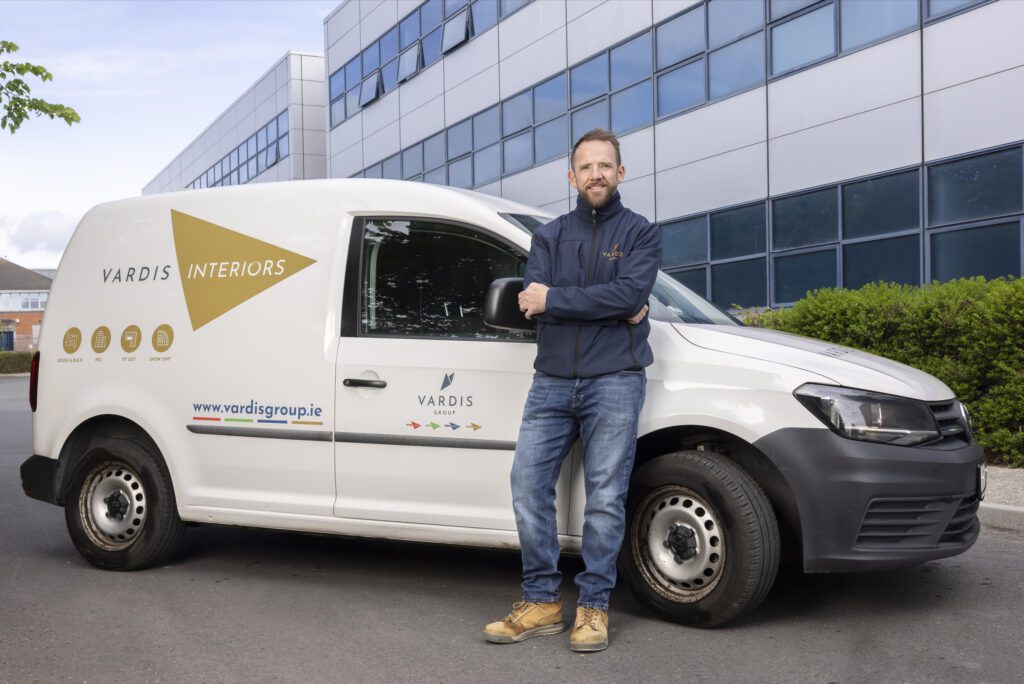 𝐍𝐚𝐦𝐞:
Lee Ennis
𝐂𝐨𝐦𝐩𝐚𝐧𝐲𝐑𝐨𝐥𝐞:
Project Manager Vardis Interiors
𝐅𝐚𝐯𝐨𝐮𝐫𝐢𝐭𝐞𝐐𝐮𝐨𝐭𝐞:
"If everyone is moving forward together, then success takes care of itself" – Henry Ford.
𝐓𝐞𝐥𝐥 𝐮𝐬 𝐚𝐛𝐨𝐮𝐭 𝐲𝐨𝐮𝐫 𝐛𝐚𝐜𝐤𝐠𝐫𝐨𝐮𝐧𝐝:
I have had a varied carried thus far! I began my career as a Soldier with the Irish Army for 5 years before moving onto  Carphone Warehouse where I was a Manager 8 years. I then decided to delve into Recruitment for 1 year before turning back to sales! Vardis Group has provided me with a very rewarding role!
𝐖𝐡𝐚𝐭 𝐝𝐨 𝐲𝐨𝐮 𝐝𝐨 𝐚𝐭 𝐕𝐚𝐫𝐝𝐢𝐬 𝐆𝐫𝐨𝐮𝐩:
I manage the full process of supplying and installing all interior items to both residential & amenity areas – business development, sales, procurement, purchasing, plan and manage the assembly/install, design input, sign off & billing.
𝐖𝐡𝐚𝐭'𝐬 𝐲𝐨𝐮𝐫 𝐟𝐚𝐯𝐨𝐮𝐫𝐢𝐭𝐞 𝐭𝐡𝐢𝐧𝐠 𝐚𝐛𝐨𝐮𝐭 𝐲𝐨𝐮𝐫 𝐣𝐨𝐛:
Dealing with clients and team members to create and complete projects to a beautifully finished product