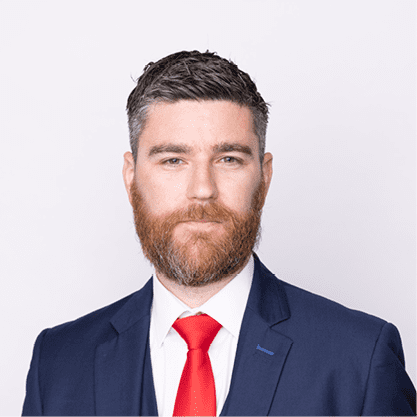 𝐍𝐚𝐦𝐞:
Daire O'Callaghan
𝐂𝐨𝐦𝐩𝐚𝐧𝐲 𝐑𝐨𝐥𝐞:
Construction Management
𝐅𝐚𝐯𝐨𝐮𝐫𝐢𝐭𝐞 𝐐𝐮𝐨𝐭𝐞:
"It's not what you do that matters, It's how you do it".
𝐓𝐞𝐥𝐥 𝐮𝐬 𝐚𝐛𝐨𝐮𝐭 𝐲𝐨𝐮𝐫 𝐛𝐚𝐜𝐤𝐠𝐫𝐨𝐮𝐧𝐝:
I've worked in the Construction Industry all my life – Upon finishing school in 2000 I started my career as an apprentice carpenter which led to more management roles, responsibilities, and career progression.
𝐖𝐡𝐚𝐭 𝐝𝐨 𝐲𝐨𝐮 𝐝𝐨 𝐚𝐭 𝐕𝐚𝐫𝐝𝐢𝐬 𝐆𝐫𝐨𝐮𝐩: Plan, manage and safely deliver a variety of construction related projects across Vardis.
𝐖𝐡𝐚𝐭'𝐬 𝐲𝐨𝐮𝐫 𝐟𝐚𝐯𝐨𝐮𝐫𝐢𝐭𝐞 𝐭𝐡𝐢𝐧𝐠 𝐚𝐛𝐨𝐮𝐭 𝐲𝐨𝐮𝐫 𝐣𝐨𝐛: Working and delivering a variety of projects in different sectors of industry.